Offices & Plants
Nissan Shatai
Highly advanced facilities and technologies
Nissan Shatai has three main operational bases that consistently implement the operations of development, production and quality assurance. These bases are: Headquarter and Shonan Plant located in Tsutsumicho, Hiratsuka City; Techno Center located in Ookami, Hiratsuka City; and Hadano Office located in Hadano City, all in Kanagawa Prefecture.
These operations strive to do their best and cooperate mutually in their everyday tasks, in order to provide the most satisfactory products to our customers.
The Head office & Shonan Plant
Nissan Shatai's main base, a Head office, a Production division include Production Engineering Department.The Shonan plant has a stamping, Body assembly, Painting, Resin molding, Car assembly, Logistics base.
2-1, Tsutsumicho, Hiratsuka, Kanagawa, 254-8610
TEL:+81-463-21-8001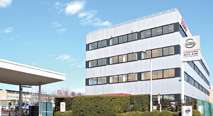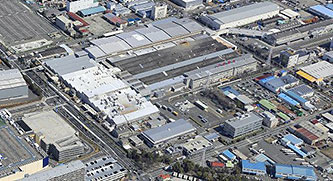 Techno Center (Development Division)
Techno Center is the base for our Development Division and is responsible for designing and building prototypes. It also acts as the base for the Tool & Machinery Engineering Division that designs and manufactures production facilities.
2909, Ookami, Hiratsuka, Kanagawa, 254-0012
TEL:+81-463-21-8305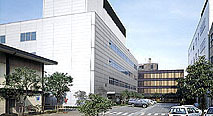 Hadano Office
The Hadano Office in Hadano City and a branch office within the Tochigi Plant of Nissan Motor Co. Ltd. carry out a battery of strict tests to check on all aspects of cars, including car body strength and endurance. The Hadano Office has a press plant.
233, Horiyamashita, Hadano, Kanagawa, 259-1304
TEL:+81-463-87-2972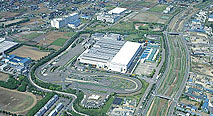 Kyoto Office
1-1, Nishi-no-hata, Okubo-cho, Uji, Kyoto, 611-8523
TEL: +81-774-46-7287

Tochigi Office (At the Tochigi Plant of Nissann Motor Co., Ltd.)
2500, Kamigamo, Kaminokawa-machi, Kawachi-gun, Tochigi, 329-0617
TEL: +81-285-56-1574

Production Administration Department Quality Administration Group Quality Assurance Kyushu
1-3 Shinhama-cho, Kanda-machi, Miyako-gun, Fukuoka, 800-0321
TEL: +81-50-2030-9599
Nissan Shatai Kyushu
Manufacturing high-quality vehicles in the cutting-edge plant
Nissan Shatai Kyushu, which had its full-scale start in January 2010, is the latest plant of Global Nissan. It is located in the Kita Kyushu region, where many automotive makers and parts makers have branched out and offering major distribution advantages for the Asian region where dizzying progress continues.

Head Office
1-3 Shinhama-cho, Kanda-machi, Miyako-gun, Fukuoka, 800-0321
TEL: +81-93-434-9645